If you're a curvy girl, like me, you know that finding the right bathing suit or other swimwear can be difficult. Even if you do happen to find your size in a shop, which is rare, it just doesn't seem to fit right. That's because the designers just made their original piece larger to accommodate bigger sizes. They were not designed with curvy girls in mind. That's why we're making a list of the best plus size swimwear and what you should look for when shopping.
The Right Style for Plus Size Swimwear
Before we jump right in, it's important to note that you can wear whatever you want! Whatever plus size swimwear makes you feel comfortable and gorgeous you should wear. However, we've surveyed almost 100 plus size women and asked them what their favorite bathing suit features are. Here are the results.
One-Piece Swimwear with a Skirt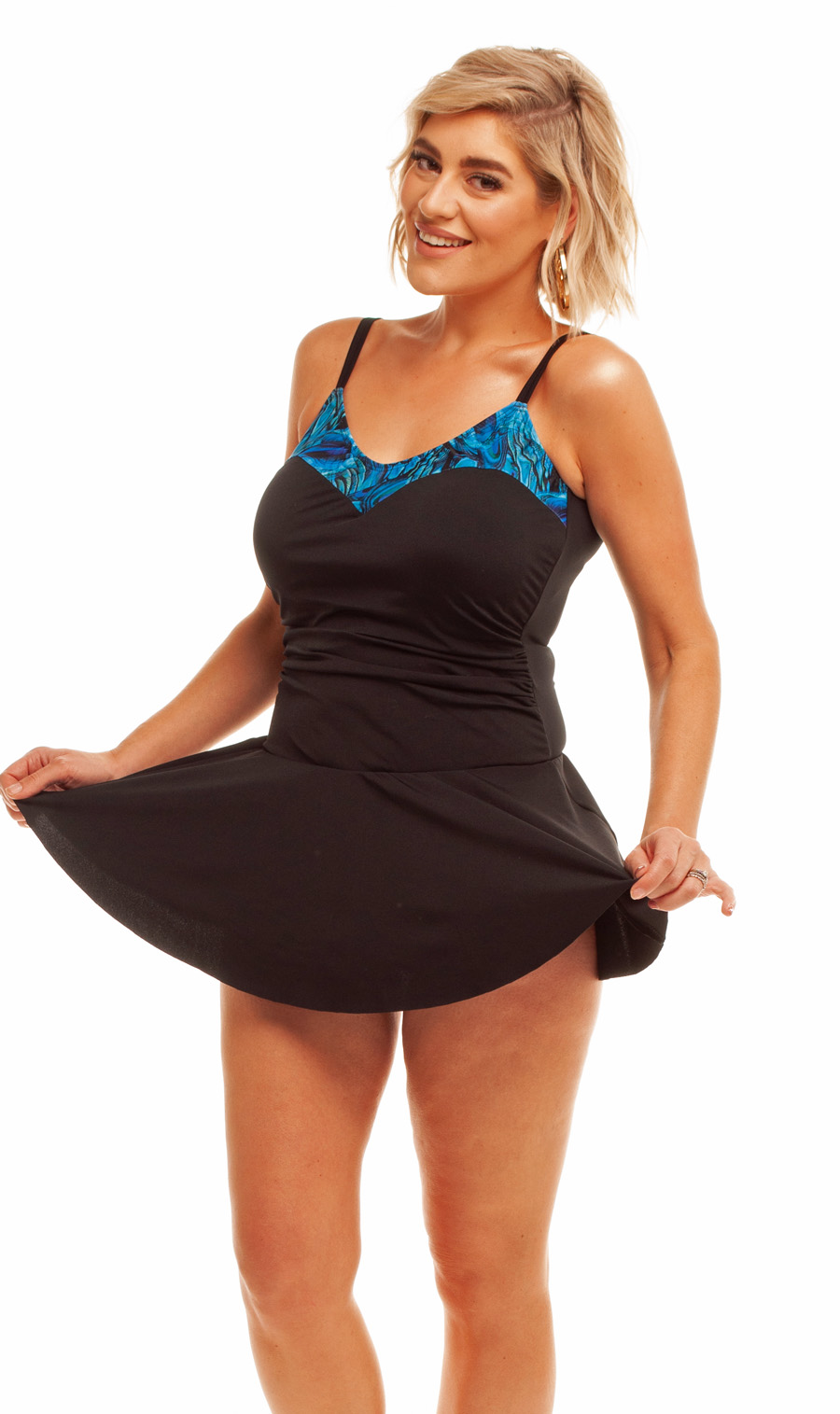 The one-piece bathing suit with a short skirt attached seemed to be one of the favorites among women we surveyed. For many women, their lower stomach is one of the major problem areas. Whether you've had a child or not, your body will naturally collect fat there in case you do. This can leave some women feeling self-conscious about their little pooch. That's why the one-piece bathing suit with a skirt can be a lifesaver. You can enjoy yourself at the beach or around the pool without having to feel uncomfortable.
Long Tankini with Boy Shorts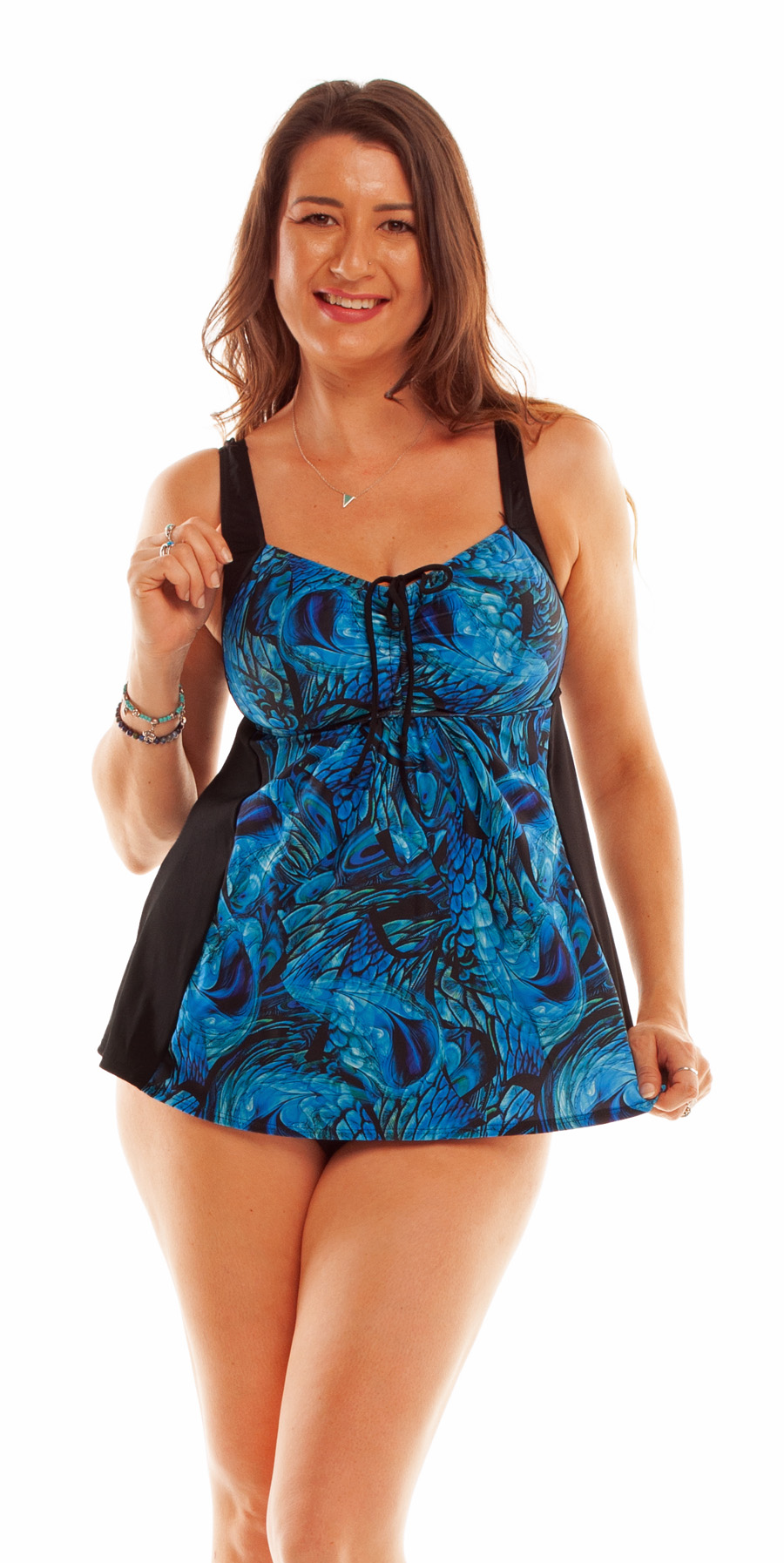 Ranked second on our list of plus size swimwear favorites is the long tankini top with matching boy shorts. This one offers a little more flexibility. Though most women we surveyed like pairing it with boy shorts the most, some prefer regular bikini bottoms. If you're not familiar with the term, tankini = bikini + tank. So, you have a bikini top with an extension of fabric underneath making it resemble a tank top. While these come in all types of fits, the top-rated was the longer, flowing tankini tops. They usually reach down to about the top or middle of your thighs. This allows them to cover any problem areas like your tummy or hips.
Full Coverage One-Piece Swimwear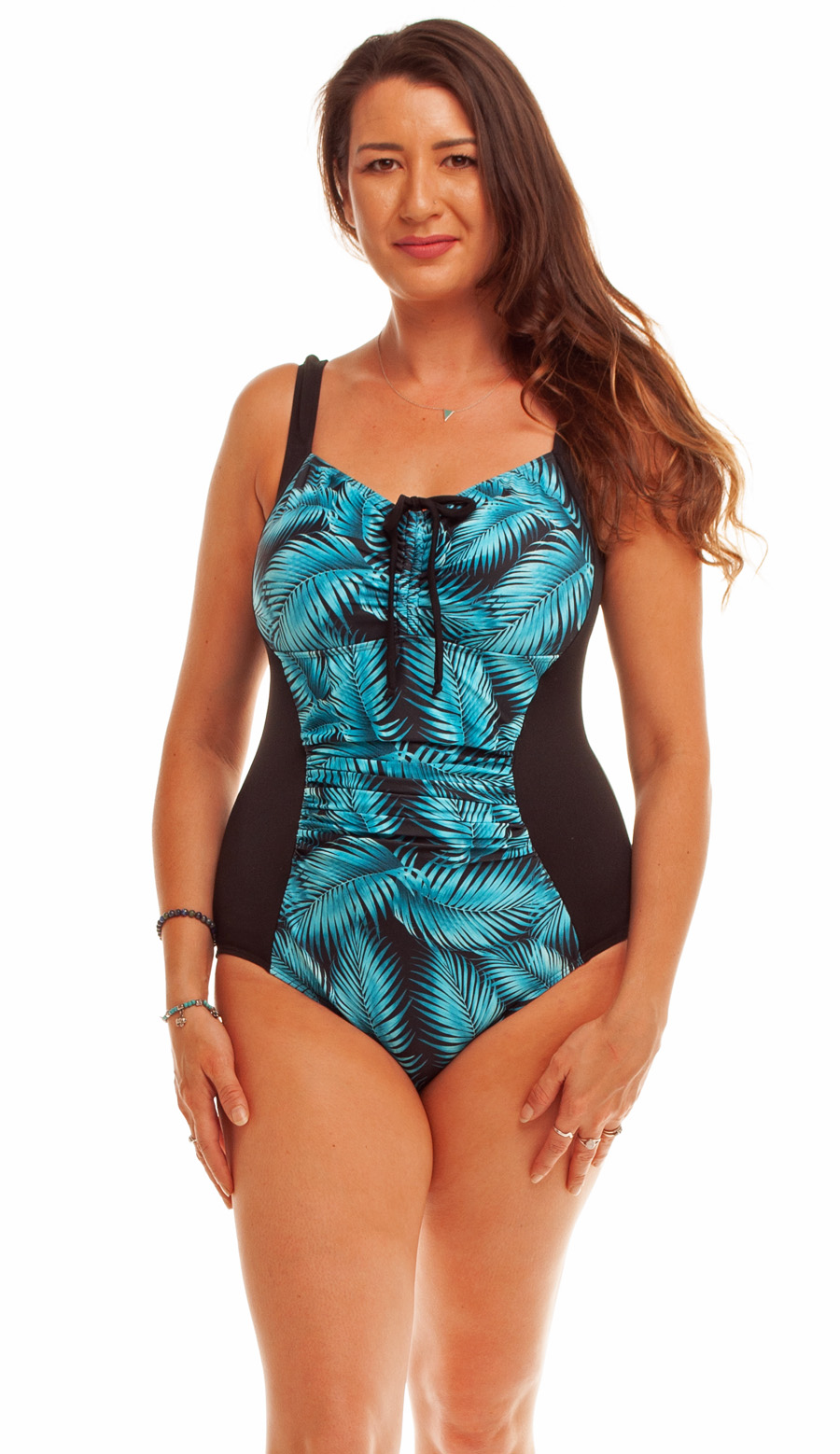 Not surprisingly, the third most popular plus size swimwear is the classic one-piece. Not all one-piece bathing suits are made equal though. The most common complaint about swimwear curvy women picked up in regular stores is they just don't fit right. That's because, as we mentioned before, designers tend to just make a design larger rather than considering how diversely shaped women are. One-piece swimwear made for plus size women solves this problem and is designed with us in mind. The chest can accommodate larger breasts. While the lower half of the bathing suit is cut thoughtfully and proportionally, no more sharp hip cuts digging into your skin!
Choose Chlorine Resistant Swimwear for Long-Lasting Durability
Regardless of the style you like best, it's essential to find chlorine resist swimwear. Even if you don't swim in a pool a lot, even just a few dips can start to wear on the fabric of normal bathing suits. The color can start to fade and thinning of the fabric can lead to rips and holes. When you purchase chlorine resist swimwear, you are protecting your investment. No longer will you have to go out a buy a new swimsuit every year. Chlorine resistant swimwear uses fabric that is long-lasting, durable, resists fading, and has a faster drying time when leaving the water.
SeaJewels Swimwear Australia is your One-Stop-Shop for All Plus Size Swimwear
If you're looking for plus size swimwear that is stylish, affordable, and chlorine resistant, SeaJewels Swimwear Australia has you covered! We have everything you need including one-pieces, bikinis, tankinis, and more. You can also shop for the whole family with our line of men's and kid's swimwear as well.
For all your plus size swimwear needs visit www.seajewelsswimwear.com.au or Freecall 1800 008 482 for advice over the phone.