The Truth About Chlorine Resistant Swimwear
If you are familiar with the swimsuit industry, chlorine resistant swimwear is something you would hear often. Sea Jewels manufactures quality chlorine resistant swimwear in the Perth factory using Italian fabric for your comfort and safety. However, many people don't understand what all the hype on chlorine resistant swimwear is all about. Read on to find out the truth.
Chlorine's role in all of this.
The need for chlorine resistant swimwear starts with chlorine itself. Chlorine is beneficial in swimming pools to help kill bacteria and stop the growth of algae. Pools have to stay clean and chlorine is the best way. But then, there is a downside to this. The interaction of chlorine with our skin and some sensitive organs is not as beneficial as that of chlorine and the water in the pool. Chlorine is known to irritate the skin, cause itching of the skin, and burning sensation or redness of the eyes. Now, does this mean we have to give up swimming or stay exposed to harmful bacteria? Thankfully No!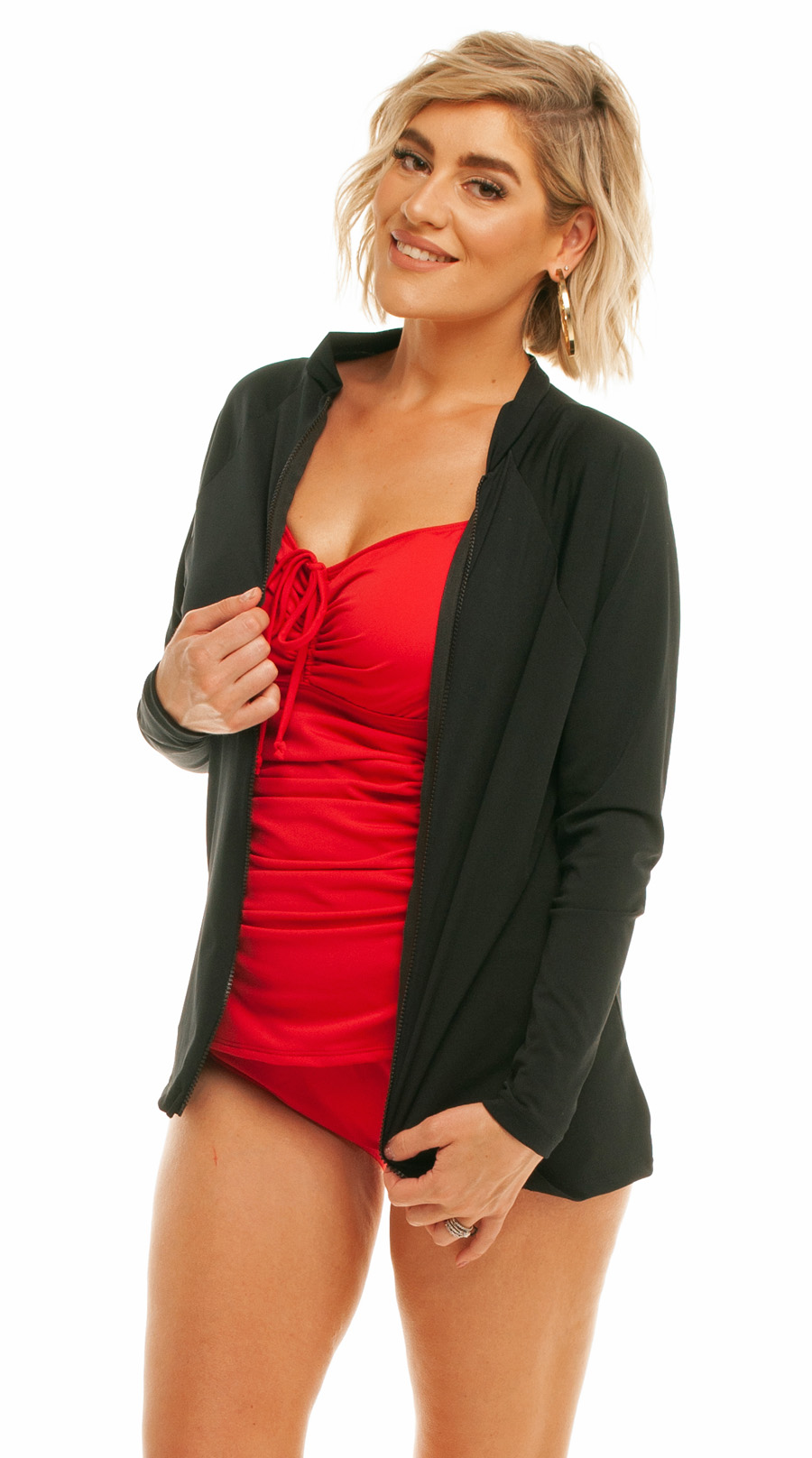 This is where a chlorine resistant swimwear comes in.
What chlorine resistant swimwear offers
When you are in the water, your chlorine resistant swimwear protects you from the effect of chlorine and allows you to enjoy your swim. This is vital especially if you spend more time than normal in a chlorinated pool.
A chlorine resistant swimwear lasts 6 times longer than regular swimwear. In fact, these swimsuits can spend over 600 hours in the water. This is an awesome benefit for anyone and, more importantly, a professional swimmer who spends more time in the pool.
Chlorine also eats away at elastic fabrics, making them lose quality and shape. Chlorine resistant swimwear helps you avoid this because the fabric is resistant to chlorine's effects. Also, chlorine resistant swimwear is made from a high proportion of polyester without the need for elastic fibres. Polyester is extra stretchy and extra durable. Hence, this contributes to keeping the shape of your swimwear intact.
This should be surprising but it's true. Chlorine resistant swimwear is always cost-effective in the long run. The conventional swimwear lasts up to 6 weeks at most with regular exposure to chlorine in water. This means visiting the store every now and then.
Chlorine also fades away the colour of a swimsuit. It will be heartbreaking to watch your perfect swimwear fade away before eyes all because of a few dips in the pool. This does not happen with chlorine resistant swimwear.
How to know if a swimwear is chlorine resistant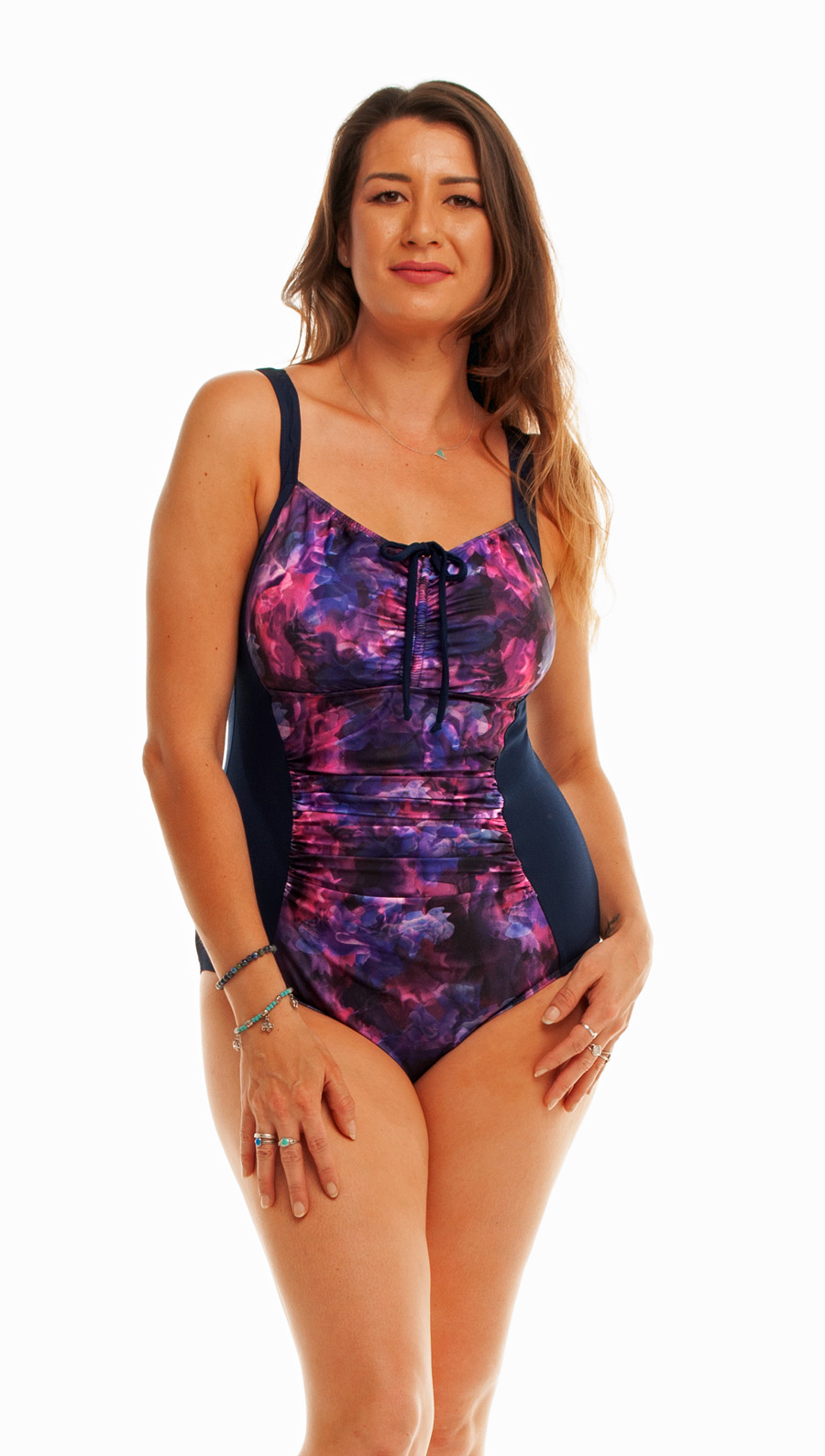 So now you get it. You get what all the hype is about but how can you identify a chlorine resistant swimwear? Well, you can simply always, only buy from Sea Jewels store right here. We stock long-lasting, colourful, fitting, and super stylish chlorine resistant swimwear. But then again, you can identify a chlorine resistant swimwear by its polyester and PBT materials. They are the top chlorine resistant materials. Swimsuits made of lycra/spandex are not chlorine resistant. Read the label inside the swimsuit – if there is lycra or elastane in the fabric composition, the swimsuit is not truly chlorine resistant.
For all your plus size swimwear needs visit www.seajewelsswimwear.com.au or Freecall 1800 008 482 for advice over the phone.