Top Plus Size Swimwear Trends for 2020
There was a time when women had to settle for less when it came to plus size swimwear. In fact, it was common to find oversized, frankly lacking-in-design-and-thought swimwear for the plus sized woman. Thankfully, as plus sized women have started to come into their own and see their true beauty, times have changed alongside them. Now, there is a plus size swimwear for your every mood, style, and need. We even up the stakes at Sea Jewels to provide you quality chlorine resistant swimwear that lets you enjoy your purchase for as long as possible.
We are thrilled more than anyone to be able to bring you the variety you need to take the beach or the pool by storm. Trends come and go with this variety but here are the top trends of plus size swimwear you don't want to miss out on.
(Remember - Every body is a beach body)
Bikinis for All Sizes
A bikini is a staple item for many women in Europe - no matter what the size. It is time to embrace your curves and opt for a plus size bikini. Show a hint of skin and get some vitamin D. Incorporating a bikini top with a high waist pant to your plus size swimwear lets you look trendy, beautiful, and show the hint of skin without REALLY baring it all.
High Waisted bottoms
A high waisted pant is a great option if you're not ready to show off too much skin. If you haven't gotten to the point where you would like a chlorine resistant swimwear that bares all your curves and skin, then you should join the high waist trend. A ruched front can hide lumps and bumps and look great with a swim bra.
Front ties
Tie front swimsuits are on trend. Adding detail to a bodice can distract from imperfections and draw the eye to the bustline especially on a plus size swimsuit.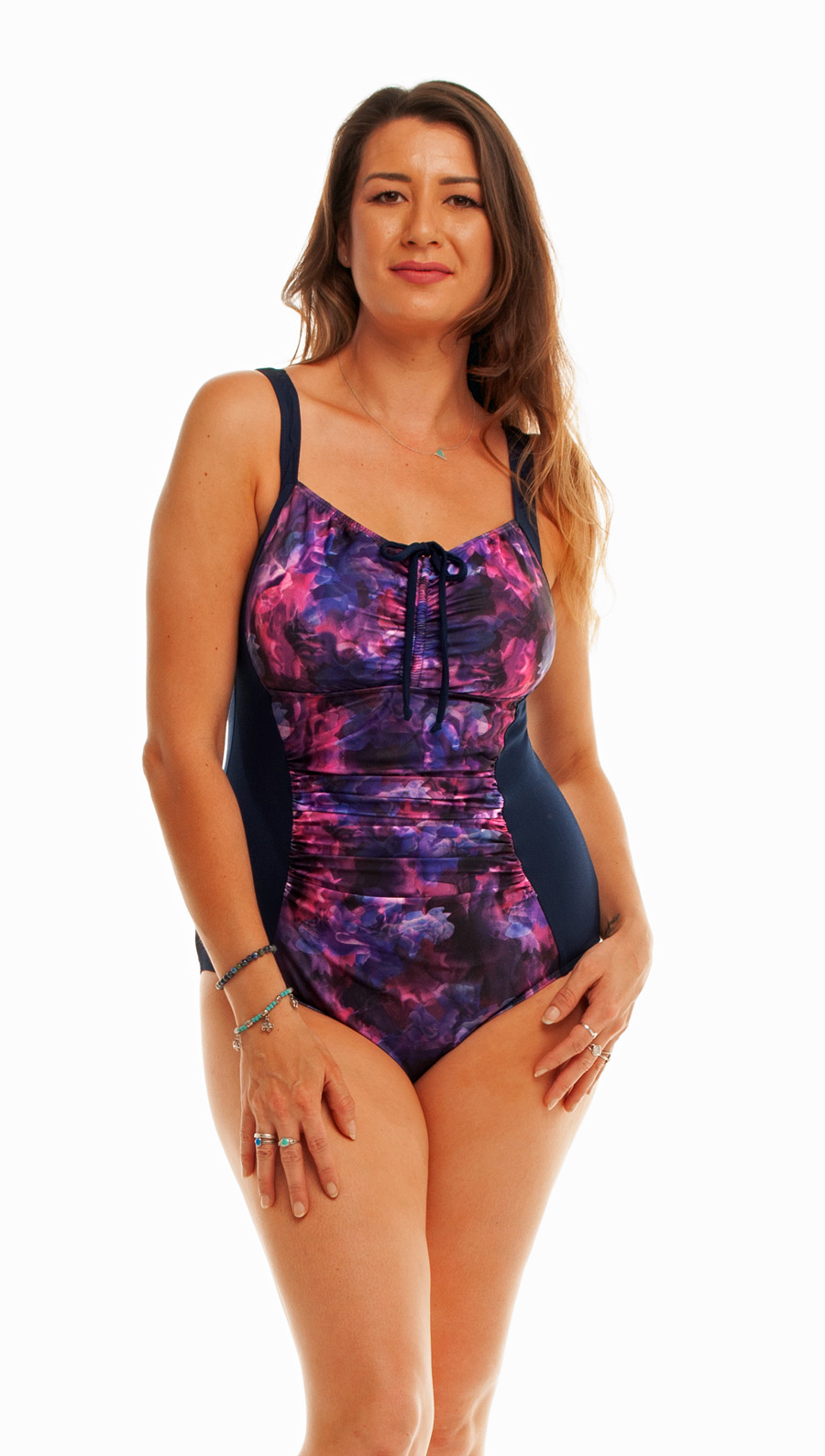 Colourful Prints
Black swimwear will always have a place in everyone's hearts, but colourful prints – even better with a floral design – are a beauty to behold. You can easily find them brightening up the beach. You can always depend on a splash of colour no matter the design to make you feel confident and sexy. Or just beautiful if you are not in a sexy mood.
Orange
Orange is definitely the other black. Summery and vibrant, orange will cheer you up and looks great with most skin tones. Choose a one piece swimsuit in orange and stand out from the crowd!
Tropical Prints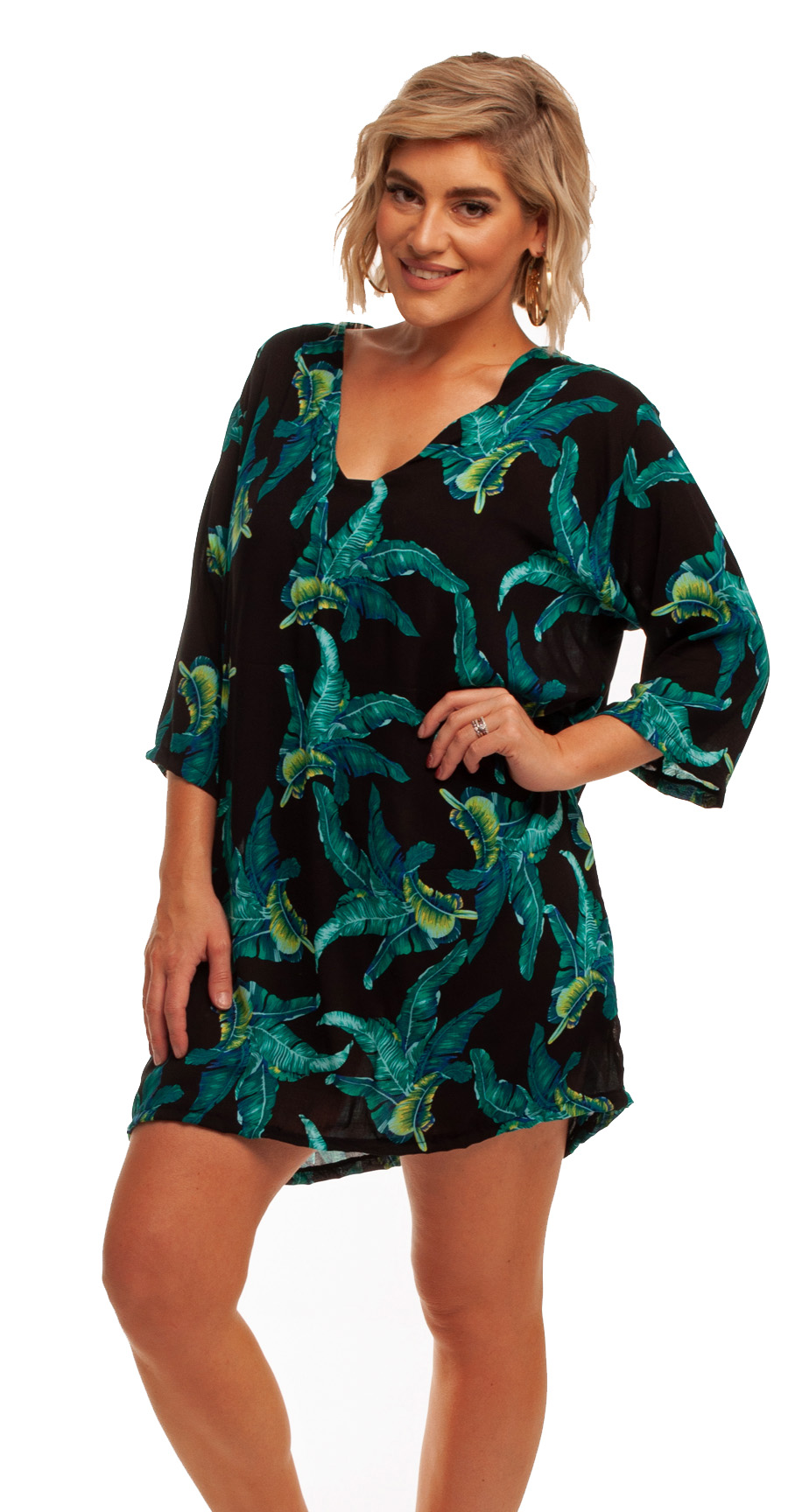 Tropical prints will always remind us of fab holiday destinations so add a dash of the tropics to your summer wardrobe. Sea Jewels has some gorgeous tropical print plus size swimwear as well as plus size cover ups.
Chocolate
Chocolate brown swimwear hasn't been around for a few years but it definitely is making a resurgence for swimwear summer 2020. Expect to see more of this flattering colour on the beach this summer. Why not choose a chlorine resistant swimwear in chocolate for your next purchase.
Shorts
Yes, shorts are in too. Some ladies feel comfortable with a pair of sexy loose shorts. Complete with a tankini top and you are good to go in comfort and style.
So, there you have it! The top trends in plus size swimwear. Of course, there are many more which are equally captivating but didn't make this list. Find them all in the store. Remember to choose your style with confidence and make your choice a chlorine resistant swimsuit for longevity. Don't be afraid to dare in a flattering bikini or go low with shorts. Your body, your style.
For all your plus size swimwear needs visit www.seajewelsswimwear.com.au or Freecall 1800 008 482 for advice over the phone.