A lot of people have a swimmer or many swimmers in their lives. These are loved ones that spend half of their time in the pool or at the beach. If you are looking to give the swimmers in your life a treat this holiday, then jump right into our very thoughtful gift idea list.
We have put in the best things a swimmer could want and also need. Here we go!
Chlorine resistant swimwear
There is no such thing as too much swimwear for a swimmer. And you can't get just any swimwear, it has to be chlorine resistant swimwear. Since swimmers spend time in pools, they need a fabric that protects their skin while being resistant to the chlorine content of the pool. This will be one valuable gift because a chlorine resistant swimwear is durable. Traditional swimwear is made from a combination of nylon and lycra or elastane fibres. These break down when exposed to chlorine and heat and will cause the swimsuit to lose its shape very quickly. Chlorine resistant swimwear fabric is made without the use of elastic fibres making it much more durable than nylon/lycra.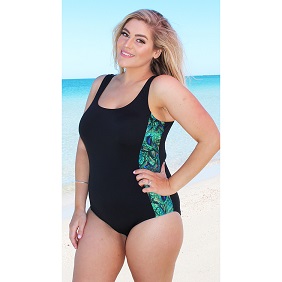 There is no such thing as too many goggles either. Treat your friend to an extra pair, and they are sure to think of you when they snap it on. You can find goggles with an extra feature to them. A lot of things have evolved and swimming goggles are certainly not left behind.
Swimmers need cover ups too and trendy styles are the way to go. You can choose any style from rompers to tunics, to maxi dresses and more. Swimmers are hardly worried about splurging on themselves, so why not help them out? Choose a cover up they can't help but love.
They dry themselves too. Make your gift of a plush towel special by choosing the softest and fluffiest of them all. You can choose a colour to match the chlorine resistant swimwear you are definitely going to buy too. Trendy Turkish towels are great as they fold up easily and don't take up too much space in a bag. They dry quickly too.
Ever heard of a waterproof headphone or waterproof mp3 player? Well now, you know, and it's a good thing technology is so thoughtful. These devices keep music pumping into a swimmer's ear even underwater! Ha! You should get one of those too.
Don't be deceived by all the water around. Your swimmer needs to stay hydrated to stay at the top of their game. Otherwise, sporting that beautiful chlorine resistant swimwear will be for nothing. A water bottle gift is very useful. Of course, find something cool and unique to make it look like a gift.
Gift ideas that are more about experiences than purchases
Swimmers work hard especially when they swim professionally. They need a day off from all the water and showing off their swimwear. A day at the spa is perfect to get a much needed massage. Help them straighten out those sore muscles with a special treat like this.
A 3 month membership is a great way to trial a new gym. It's sometimes nice to change up a routine and swimmers need to build muscle as much as anyone. Some of the bigger gyms have swimming pools for members so this might be a good choice for the swimmer in your life. Get yourself a free trial and enjoy the benefits of swimming regularly too.
If you are wondering where to get your most important gift items, head over to the Sea Jewels store. We stock trendy designs, colors, and variety of chlorine resistant swimwear for everyone – professional swimmer or not. Be sure to check out the cover ups too. Plus size swimwear is available in all sizes.
Happy gifting this Christmas!
For all your chlorine resistant swimwear and plus size swimwear needs visit www.seajewelsswimwear.com.au or Freecall 1800 008 482 for advice over the phone.