Swimming and exercising in water is great to build fitness and gentle on the joints. Many of us have local swimming pools that are heated and open all year round. Aquarabics classes are good for beginners or those who have a good level of fitness. Walking in water has also proven to be of benefit to the joints and general fitness. Swimming is also great for plus size women and men who find other exercises hard on their joints. The great thing about swimming and water exercising is that it is suitable for all fitness levels and you can work at your own speed and fitness level.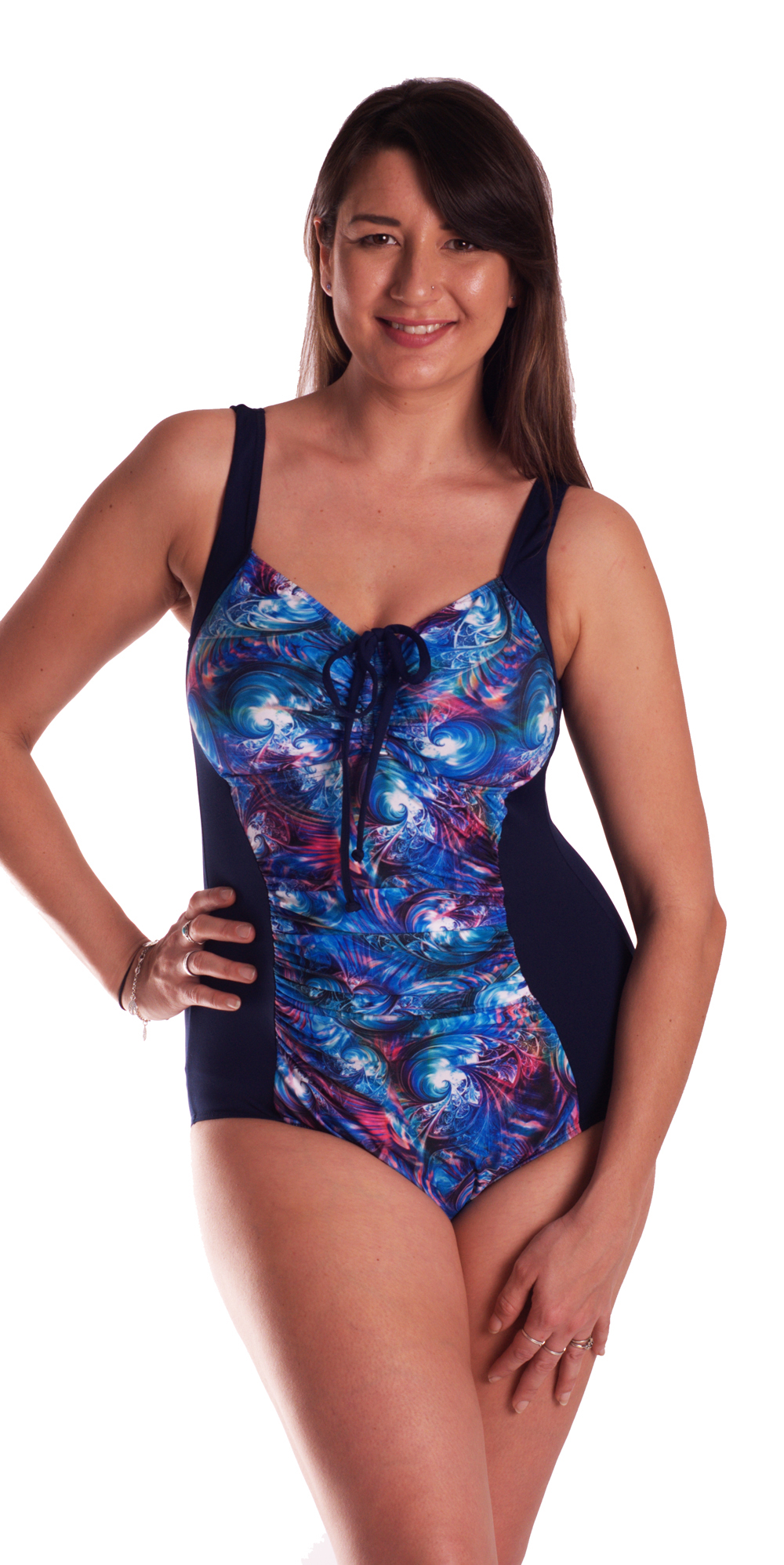 Swimming pools that are heated require special care as bacteria thrives in warm water. Extra chlorine is needed to ensure the safety of the swimmers. Chlorine is a highly effective disinfectant that kills bacteria and viruses and is a necessary addition to pools. Chlorine can affect our skin and hair and plays havoc with the delicate fabric used for swimwear. It is important to always buy chlorine resistant swimwear so that the fibres will withstand the harsh effects of chlorine. Chlorine resistant swimwear may be slightly more expensive than regular nylon/lycra swimwear but it is a good investment as it will last much longer and retain its shape. Once the elastic fibres have perished in a regular swimsuit it will no longer be wearable - this can happen within a number of months. Chlorine resistant swimwear will last for at least a year if it is cared for correctly.
When caring for a swimsuit it is important to rinse it in cool water as soon as possible. Most pools have shower facilities so this is easy to do. Once the swimsuit has been rinsed it can be rolled up in a dry clean towel and taken home to be washed. To get the remaining chlorine out of the swimsuit, a mild detergent should be used and hand washed only in cool water. Always hang swimsuits in the shade. Chlorine resistant swimwear is a must if you swim all year round in chlorinated pools.
Finding a chlorine resistant swimsuit that fits well is really important. You don't want to be annoyed with straps that fall down or elastic that rides up. With many online retailers now offering plus size swimwear, look for companies with good size ranges and a good exchange policy.
Sea Jewels Swimwear is based in Perth Western Australia and manufacturers plus size swimwear and chlorine resistant swimwear. To vies the range go to www.seajewelsswimwear.com.au or Freecall 1800 008 482
Tagged as Chlorine Resistant Swimwear