Since swimwear serves a different purpose than regular clothes, it is normal to discover that some fabrics that suit regular clothing won't work well as swimwear. If you don't know the difference you can end up making a regrettable purchase and seeing how hard it is to find the best plus size swimwear in the first place, that will be frustrating.
Read on as we explore these fabrics.
Nylon is no doubt the most common material used to make swimwear, especially female swimwear and plus size swimwear. Nylon has good qualities like being lightweight, strong, snug to the body, and drying fast. This sounds great but the disadvantage of nylon is that it doesn't hold dye well. Hence, this material is often mixed with other fabrics to help it retain color or be treated as a chlorine resistant swimwear. Without been mixed, nylon cannot qualify as a chlorine resistant swimwear. It is also hardly UV resistant.
Lycra is similar to nylon in its great fit and elasticity. But it's not so comfortable when used alone. So, in most cases, lycra has to be combined with other fabrics. Lycra also cannot withstand the effects of chlorine except it's treated. Any swimsuit that contains elastane or lycra is definitely not chlorine resistant and will lose it's shape within a few months if used in chlorinated pool.
As a clothing material, cotton is really comfortable, soft, and even sought after. But when you are shopping for your perfect plus size swimwear, cotton is not a great option. The fabric tends to sag after exposure to water and hardly fits as it should. Some companies use cotton to produce cheap swimwear.
Polyester blend swimwear is classified as the most competitive and quality swimwear in the market. This fabric has qualities that seem to combine all the pros of other fabrics. Polyester is chorine resistant and fade resistant. PBT (Polybutylene Terephthalate) is both stretchy and chlorine resistant. When PBT is incorporated into a swimsuit, it compresses the skin but with just the right amount of pressure. It prevents excessive friction and improves your swimming performance. A true chlorine resistant plus size swimsuit will be made from polyester/PBT only with no elastane or lycra. These are qualities you deserve to enjoy with your plus size swimwear and Sea Jewels swimwear ensures that you get nothing less.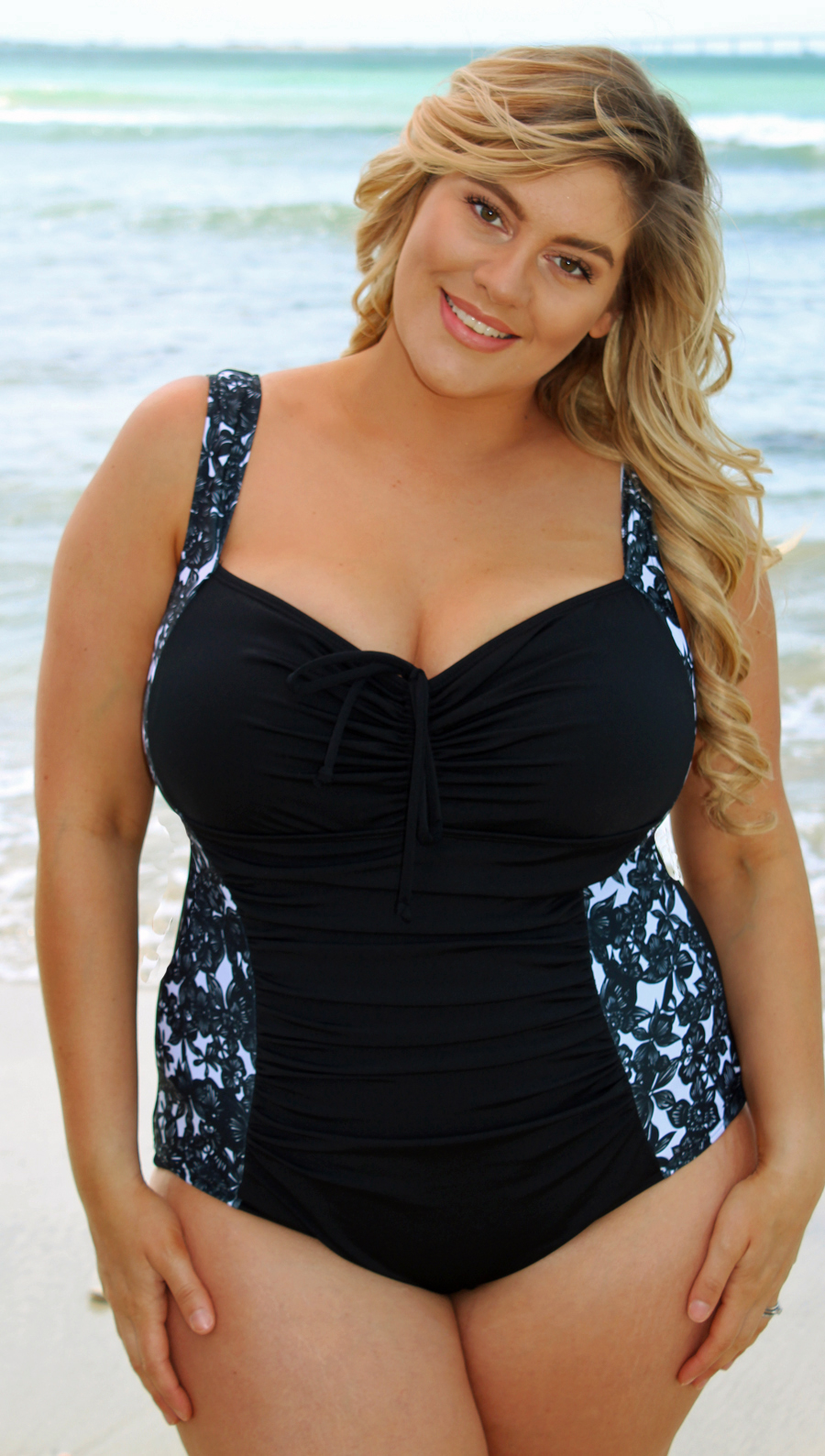 Chlorine is added routinely to swimming pools to eliminate bacteria and germs in the water. While this is beneficial, chlorine is known to smell and irritate the skin. It also fades and degrades swimsuits that cannot resist its effects. Therefore, it is important that you always go with a chlorine resistant swimwear to protect your skin, health, and the quality of your swimwear from the chlorine present in swimming pools
Head over to Sea Jewels swimwear for all your plus size swimwear needs with the highest quality fabric and attractive designs.